Home of the PiggyBack!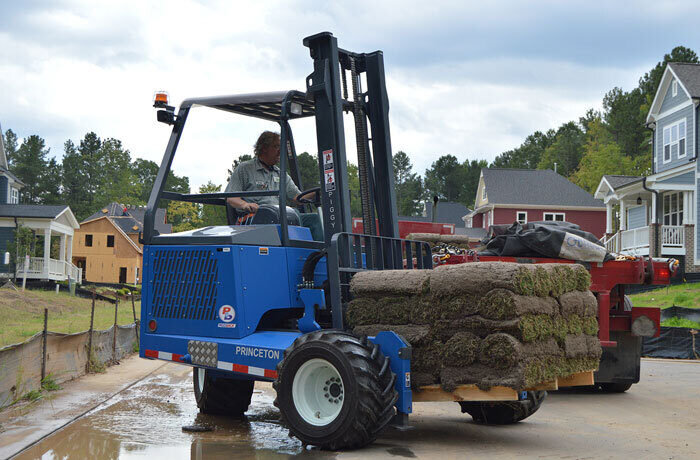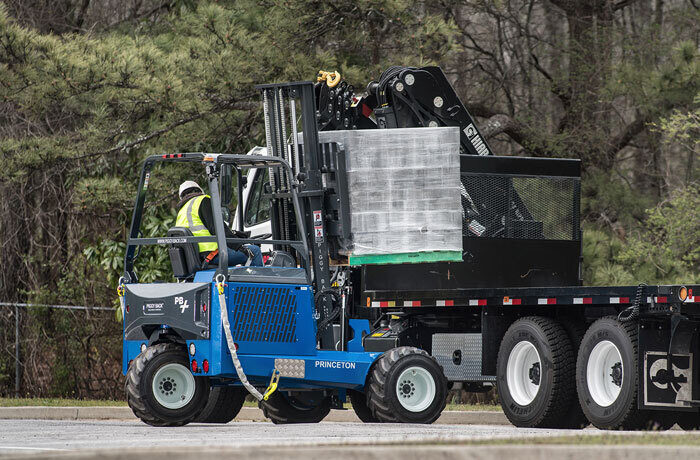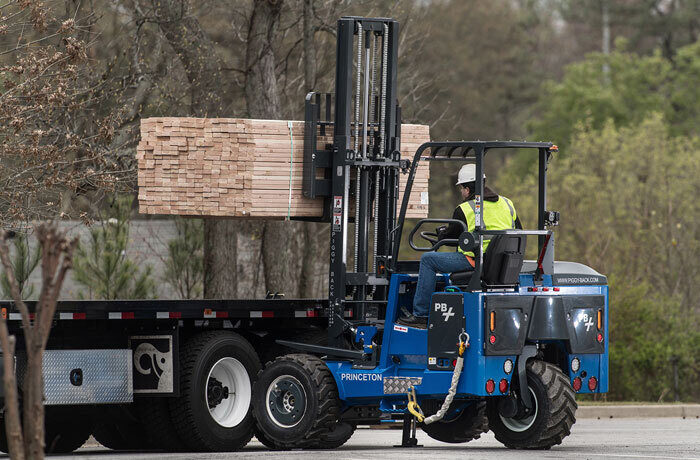 Princeton PiggyBack
Princeton has almost 30 years of truck-mounted forklift experience. The basics are simple, but there are many details to cover to insure maximum productivity and safety. In general, almost any truck or trailer can be modified to carry a PiggyBack®. Princeton features the EZ Hitch® mounting system, which is a proven and tested design. This is also the only mounting system in the industry that features 3 point safety: hook, pin & slack safety chain. The unit is ready to use in less than 60 seconds.

A lift in this model family is available now! Contact your nearest Towlift location for details!
Contact a PiggyBack specialist today.
Call any Towlift Sales Department: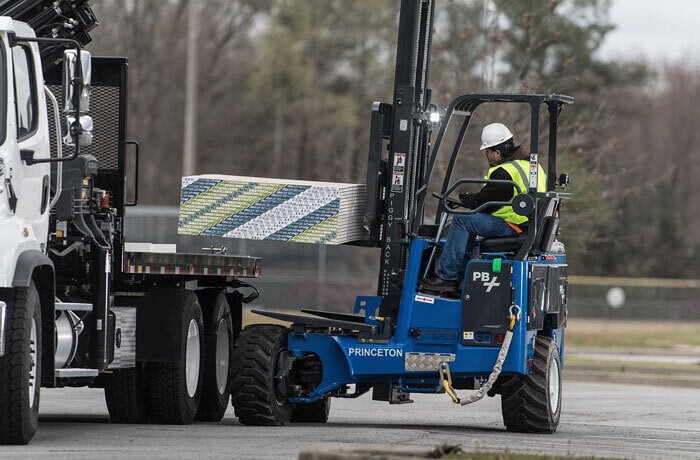 Sales & Leasing
The Princeton PiggyBacks are famous for going anywhere & hauling just about anything! Built for rock-solid stability on uneven surfaces like construction job sites, the PiggyBacks offer some of the most efficient material handling out there.
What you can expect from Princeton truck-mounted forklifts:
Efficient Engines – EPA Tier 4 compliant, for better fuel consumption
Sturdy Operation – PiggyBacks have a lower center of gravity than most forklifts
Compact – Easy to mount for delivery anywhere
Adaptable – Carry building materials, lumber, storage containers, and much more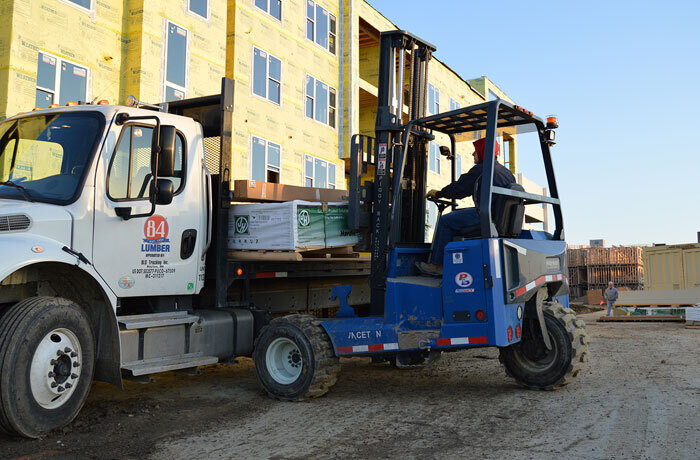 The Towlift Difference for Princeton
Looking for construction-friendly forklifts? Ask the Towlift Team about Princeton PiggyBacks. Our forklift experts provide consultation on each customer's workflow, and recommend the best product for long-term ROI.
Our locations carry Princeton forklifts for sale, short-term rental, or long-term rental. Finance options available.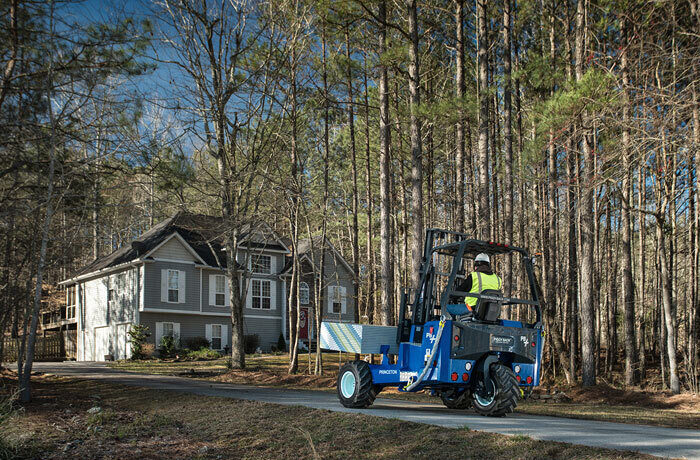 Pre-Owned
Used equipment is a great value and sometimes the best choice for low hour applications. Towlift is your source for quality used high capacity forklifts. We have lease returns and rental retirement trucks that can help you stay in your budget. Contact us and we will help you find the right used high capacity truck.
See our online used equipment inventory at Towlift Preowned.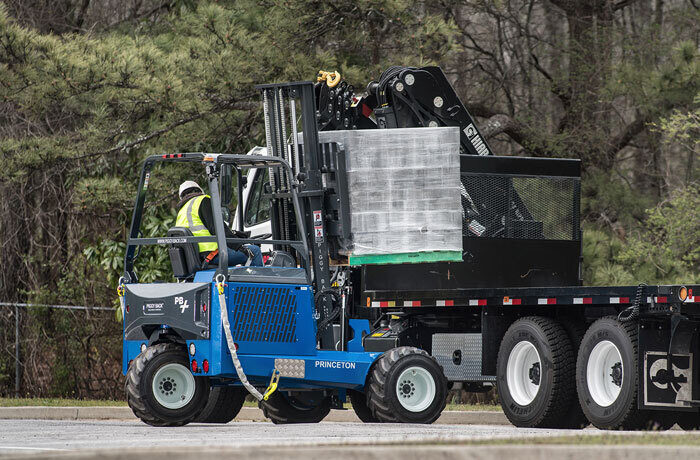 Rentals
Rent a Princeton forklift from Towlift, and experience the PiggyBack difference! All Towlift rentals (short-term and long-term) receive regular maintenance and inspections before we deliver them to customers.
Attachment rentals available as well—just one call to your local Towlift, and you have the necessary equipment to handle the load.
Reserve your Princeton forklift rental today!
Support
Count on the Towlift Team for knowledgeable support on all Princeton PiggyBack forklifts. When you bring your equipment in for service, you'll find the parts and the expertise waiting to restore it to peak performance.
Need regular maintenance for your fleet? Ask about our scheduled maintenance plans.
| Model | Basic Capacity (lbs) | Maximum Fork Height | Length To Fork Face | Chassis Width (in) | Chassis Height (in) | Gross Weight (lbs) |
| --- | --- | --- | --- | --- | --- | --- |