Conveyor Systems for Product Transport Efficiency
What's a reliable way to move/sort product faster, with higher efficiency, and reducing sorting errors at the same time? Use a conveyor!

Automate Moving Product to Where it Needs to Go
Conveyor systems have improved warehouse efficiency for years now. They automate a routine task, freeing up time to use elsewhere.
If yours doesn't have one, it's time to experience the improvement for yourself.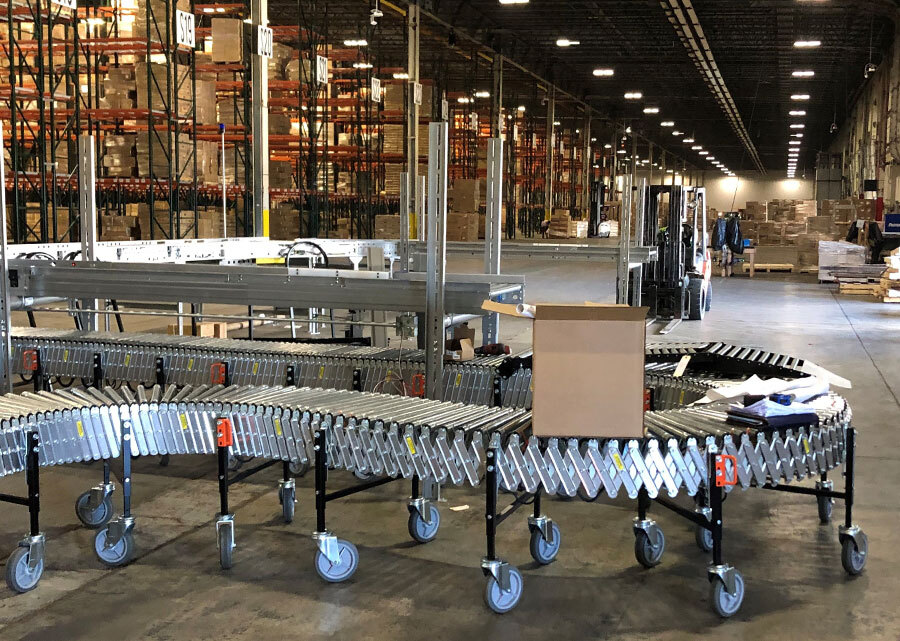 Advantages of Conveyors
A 24-volt motorized roller (MDR) conveyor is:
Energy Efficient – uses 30-50% less energy than forklifts or electric pallet jacks
Quiet – runs on-demand with low noise
Modular – flexible layouts that fit in your current workspace
Safer - Designed to keep product and fingers safe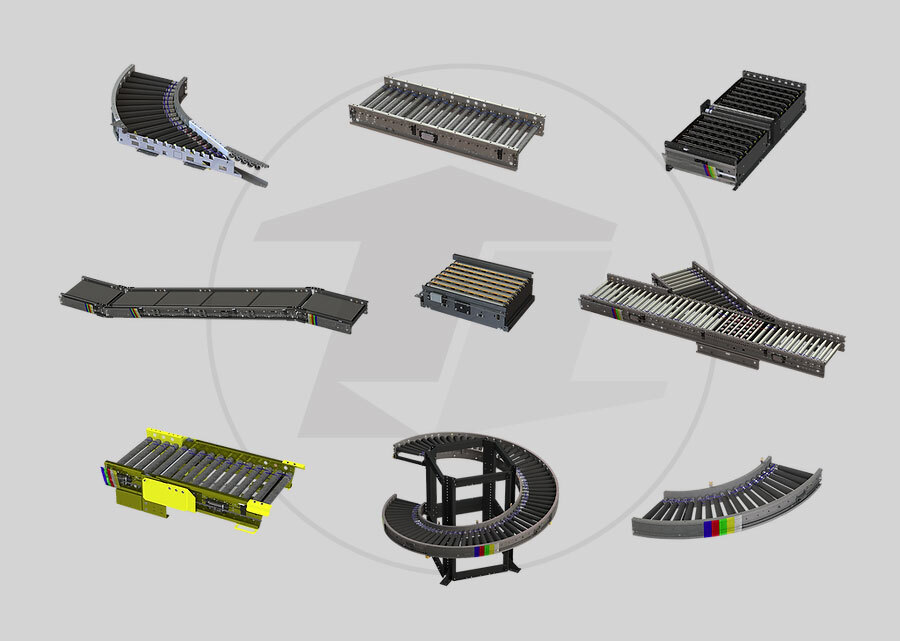 Conveyor Types
Conveyors can be powered or non-powered. Here's common types:
Roller conveyors - Stable, versatile product-movers
Gravity conveyors - A rugged, low-cost option
Incline/Decline conveyors - Move product up or down levels
Divert conveyors - Change product flow based on preset parameters
Full pallet conveyors - For moving entire pallets across the warehouse
We source the best option depending on your workspace, from several trusted manufacturers.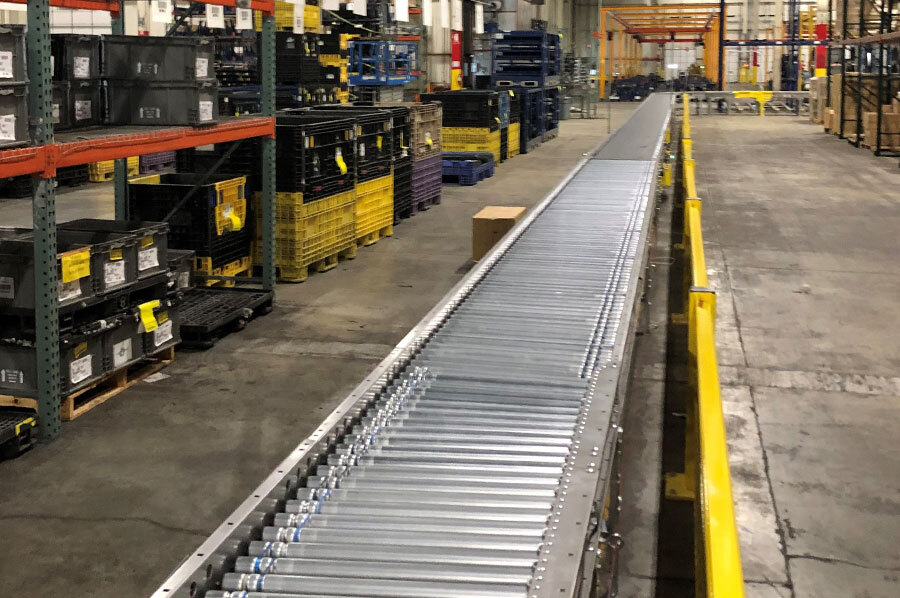 Towlift Installs Conveyor Systems of All Sizes
Incorporating a conveyor system does take some planning. Work with Towlift Warehouse Systems on your next conveyor project. No matter the size, we will design a conveyor system that meets your requirements, facility, and budget. From initial design to installation, Towlift will be there overseeing the project from start to finish.
Ready for an Efficiency Upgrade?
Contact Towlift to start putting in a conveyor system. Quality material handling and industrial supplies for all your needs
Towlift is your source for industrial equipment supplies. Source warehouse and safety products from our online catalog - boxes, bins, hand trucks, dock equipment, storage racks, safety supplies, and more.
The Online Catalog - Towlift