Top 10 Forklift Safety Tips
05/24/2022
Here at Towlift, the safety of our customers and employees is our number one priority. Here are our top 10 forklift safety tips that we recommend to help lower risks, prevent potential hazards, and preserve a safe workplace.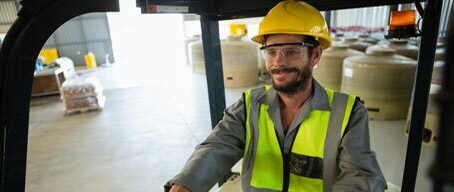 1. Lift Truck Operator Safety Training
Proper forklift training is one of the best ways to improve forklift safety in the workplace. Only those who have been trained and licensed in accordance with OSHA standards should be operating a forklift. Employers should evaluate and recertify their employees at every three years. Refresher training should be provided after a forklift was operated in an unsafe manner, after a near miss, after an accident, changes in the workplace, or when new equipment is being used.
2. Lift Truck Inspection
Forklifts should be carefully inspected at the start of each shift by the operator, as outlined by OSHA. Using a checklist, the operator should examine the forklift for any signs of wear, damage, or anything out of the ordinary and notify management with any issues. A forklift in need of repairs should never be operated.
3. Utilize Recommended PPE
Operators should always wear the employer provided personal protective equipment including hard hats, protective footwear, and high-visibility clothing such as neon or reflective gear when working with and around forklifts.
4. Buckle Up
OSHA requires the use of an operator restraint system. The first thing you should do when you get into your forklift is buckle the seatbelt. Overturned forklifts are a leading cause of forklift-related accidents, and seatbelts can help protect operators from harm.
5. Follow Manufacturers Lift Truck Limits
It is important to maintain awareness of the forklift and any attachments manufacturer recommended weight limits. Loads that are too heavy or lifted too high can cause a forklift to become uneven and unbalanced. When operating, never exceed the maximum capacity and always check the load carefully before moving.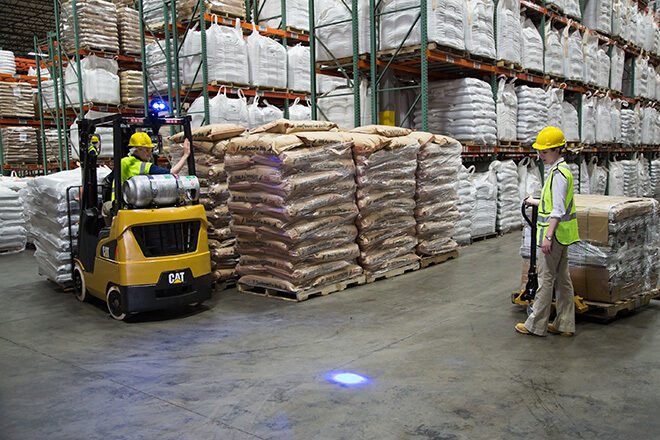 6. Pay Attention to Surroundings
The number one reason forklift accidents occur is due to operator inattentiveness that can be avoided. Operators should maintain a 360° visibility using rear-view mirrors, looking in the direction of travel, and headlights. Usage of the horn should be used if vision is obstructed such as turning a corner, or to alert pedestrians and other forklift operators. The installation of guards, marking tape, and warning signs can also be utilized to protect pedestrians. For added safety, install blue spot lights or red zone lights to provide a visual mark on the floor for pedestrians to see. These items can be purchased from Towlift's Parts Department.
7. Control Your Speed
A forklift should be operated within the set speed limits. Avoid sudden stops, turns, or direction changes as this can cause a load to shift on the forks or a forklift to completely tip over. Using a slow speed will not only protect the forklift operator, but nearby pedestrians.
8. Don't Give Rides
The forklift operator should be the only person riding in a single-seat forklift. Only forklifts designed to carry more than one person through an additional seat, footrest, secure work platform, and seat belt should be used when more than one person is needed. Forklifts are intended to carry loads, not people and could seriously injure or kill someone if used improperly.
9. Use Proper Refueling Procedures
At the end of a shift, a forklift operator should safely park the forklift and take any recharge or refuel procedures necessary including ensuring that the forklift parking brake is set, the forks are lowered, and any controls are neutral, using the designated recharge/refuel locations, and the use of proper PPE such as gloves and a face shield.
10. Maintain Company Safety Policies
It's critical for companies to maintain and uphold proper forklift safety procedures in their workplace. All government regulations should be abided by and improvements to safety in the workplace should be continuously monitored and identified.
The National Safety Council reports that in 2020 there were 7,290 forklift related injuries and 78 fatalities in the United States. The best way to prevent forklift accidents from occurring is through education, training, and improved safety awareness. Make safety your standard.
Towlift's OSHA-compliant forklift training classes educate operators on proper safety procedures and practices. For more information about operator training, at a TFTC location or a on-site training at your business, contact The Forklift Training Center (TFTC).