5,000 – 6,500 LB. CAPACITY ELECTRIC PNEUMATIC TIRE LIFT TRUCKS
Model: 2EPC5000-2EP6500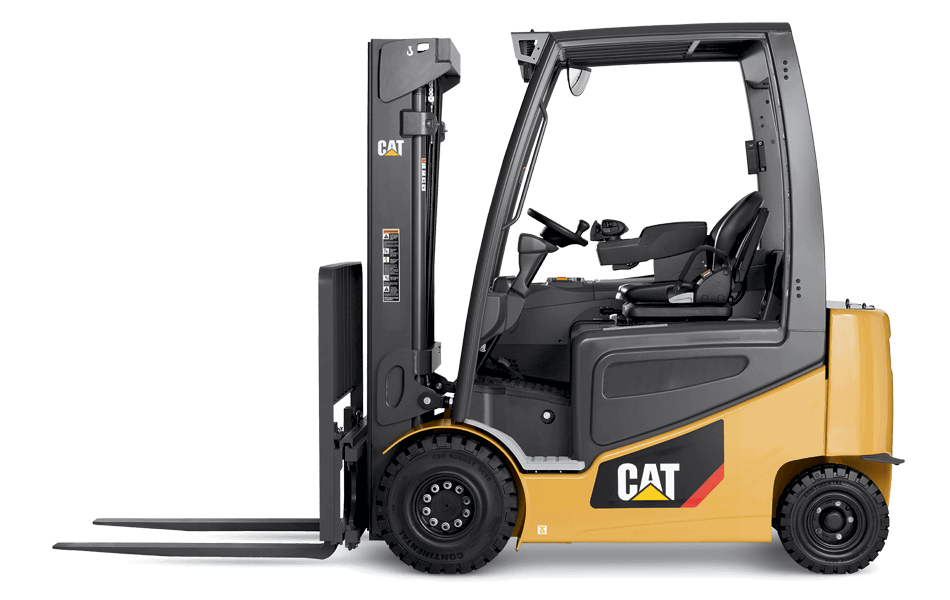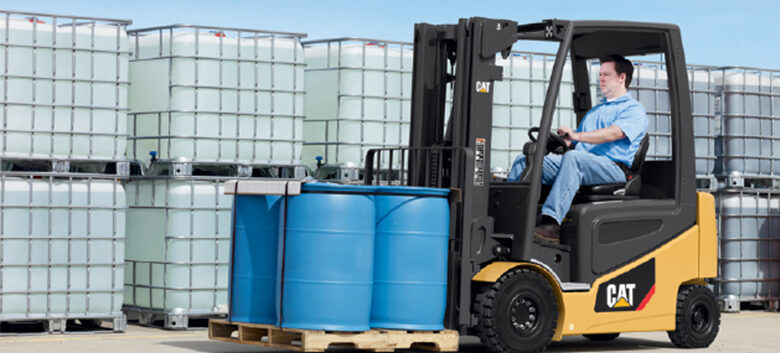 The 2EPC5000-2EP6500 series of 80-volt four-wheel electric pneumatic tire lift trucks provides maximum performance in a variety of applications due to advanced AC technology and operator-friendly controls. This series provides all the benefits of an electric forklift, including elimination of harmful emissions and reduced maintenance costs, while still delivering performance similar to or better than an IC forklift.
Watch Product Video
Meeting both your indoor and outdoor needs, see our highest performing 5,000 lb. capacity electric pneumatic forklift in action.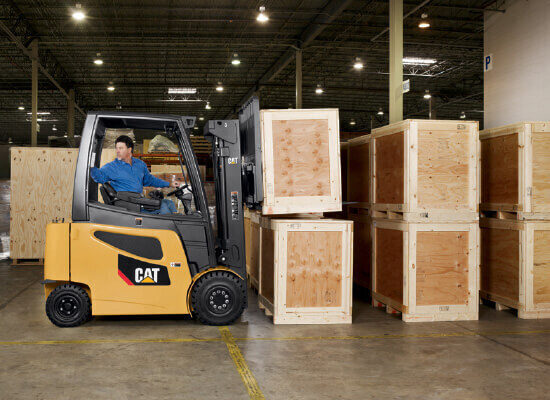 Productivity
AC Electrical System – Alternating current design optimizes productivity and energy efficiency, allowing two shifts with one battery charge in many applications.
Display Panel – Easy-to-read display includes information on service icons, directional indicators and performance modes.
Selective Performance Modes – Five-level pre-programmed performance mode selector lets you adapt to various applications.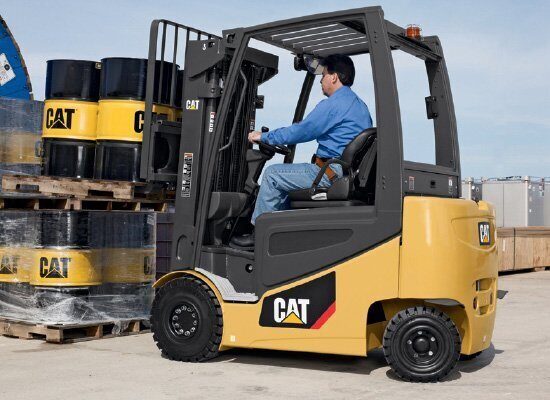 Durability
Sealed Components – Electric motors are protected to IP54 standards. Electro-magnetic brakes and short cables help protect components from dust and moisture, helping to minimize forklift downtime and extend service intervals.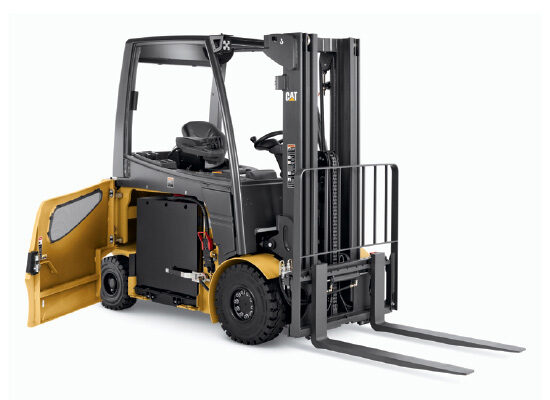 Serviceability
Performance Customization – Exclusive and comprehensive servicing software allows the factory-trained technician the ability to perfectly match performance parameters to your application.
Awareness
Curve Control – Curve Control automatically reduces speed while turning corners, helping to ensure control over loads.
Visibility – Optimum visibility in all directions due to mast, overhead guard and counterweight design.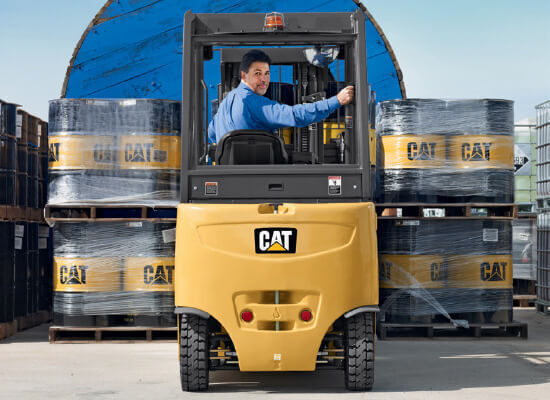 Operator Comfort
Electric Power Steering – Fully AC power steering provides significantly lower steering effort than a conventional steering system. The forklift's design allows for ample leg room and can be adjusted in two planes – height and proximity.
Fingertip Controls – Standard fingertip controls offer precise control. A travel directional switch and horn are conveniently integrated into the fingertip module.
Full Suspension Seat – These electric pneumatic forklift models come with three-way adjustable full-suspension seat and fully-floating cab design help reduce shock and vibration.
| Model | Basic Capacity (lbs) | Maximum Fork Height | Length To Fork Face | Chassis Width (in) | Chassis Height (in) | Gross Weight (lbs) |
| --- | --- | --- | --- | --- | --- | --- |
| 2EPC5000 | 4,928 | 275 | 90.4 | 47.2 | 88.2 | 10,472 |
| 2EP5000 | 4,928 | 275 | 96.1 | 47.2 | 88.2 | 10,311 |
| 2EPC6000 | 5,917 | 275 | 90.6 | 47.2 | 88.2 | 11,530 |
| 2EP6000 | 5,917 | 275 | 96.3 | 47.2 | 88.2 | 11,303 |
| 2EP6500 | 6,608 | 275 | 96.5 | 51.2 | 88.2 | 11,876 |