3,000 - 4,000 lb. Capacity Electric Cushion Tire Forklifts
Model: EFG C15-C18L
The Jungheinrich® EFG C15-C18L models of sitdown electric counterbalanced lift trucks are an ideal material handling solution for a wide range of industrial applications.
Productivity
Take your operation to a higher level, thanks to their excellent performance and high efficiency of the EFG C15-18L series. Never settle for stopping a shift to re-charge your lift trucks.
Optimized runtime on a single battery charge
No interim charging required
No battery changing
No additional battery needed
Energy Efficiency
Run Longer - The EFG C15-C18L sit-down counterbalanced lift trucks take your operation to a higher level, thanks to their excellent performance and energy efficient design. The two-stage hydraulic system determines the optimum motor speed, resulting in reduced energy consumption and longer run times.
Awareness
The Operator Presence System is an integrated, computer-based feedback system uses both audible and visual indicators to alert the operator of potential hazardous situations.

When the operator is not in the normal operating position, the presence system electronically discontinues powered-travel movement and load handling functions.

When an operator is in the normal operating position, but the seat belt is not buckled, an audible warning will sound and a visible indicator will appear, alerting the operator.
Total Cost Of Ownership
With reinforced side panels and easy-to-remove component covers, you have quick access to service the EFG C15-C18L. And, with 500-hour service intervals, you can confidently move your business forward.
500-Hour Service Intervals
Lower overall cost of ownership
Increased uptime
Easy Serviceability
Tool-free access to key service components
Display-based maintenance reminders
Ergonomics
Adjustable Comfort – spacious operator compartment that combines superior comfort and functionality allows for increased operator efficiency.

Standard Adjustable – The full-suspension vinyl seat can be easily adjusted to suit operators' unique preferences.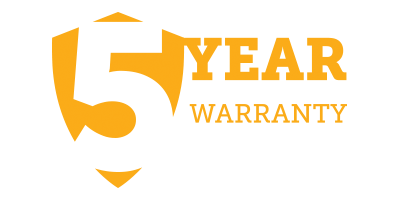 Exclusive 5-Year Powertrain Warranty
Expect more from Jungheinrich, the experts in warehouse products, like a 5-year / 10,000 hour powertrain warranty that outperforms others. Available on all Jungheinrich Class I and II products sold across the United States, Canada and Mexico, the coverage includes parts and labor on all forklift components. Rest easier knowing that we're here to help keep your fleet running – shift after shift – when you need it most.
| Model | Basic Capacity (lbs) | Maximum Fork Height | Length To Fork Face | Chassis Width (in) | Chassis Height (in) | Gross Weight (lbs) |
| --- | --- | --- | --- | --- | --- | --- |
| EFG C15 | 3,000 | 217.5 | 78 | 37 | 86 | 6,270 |
| EFG C18 | 3,500 | 217.5 | 78 | 37 | 86 | 6,790 |
| EFG C18L | 4,000 | 217.5 | 81 | 39 | 86 | 7,370 |