3,000 – 4,000 lb. Capacity Electric Stand-Up Counterbalanced Lift Trucks
Model: ETG 214-318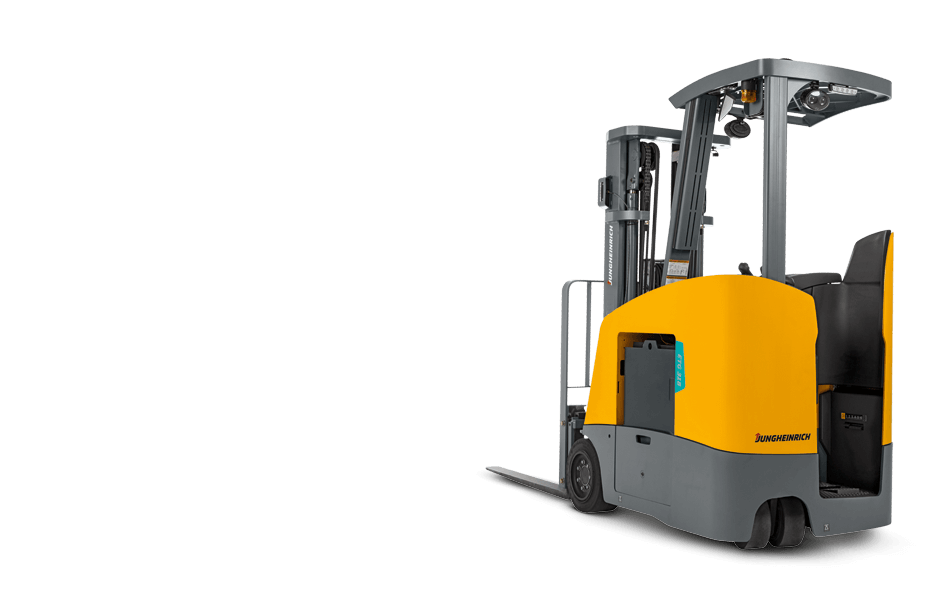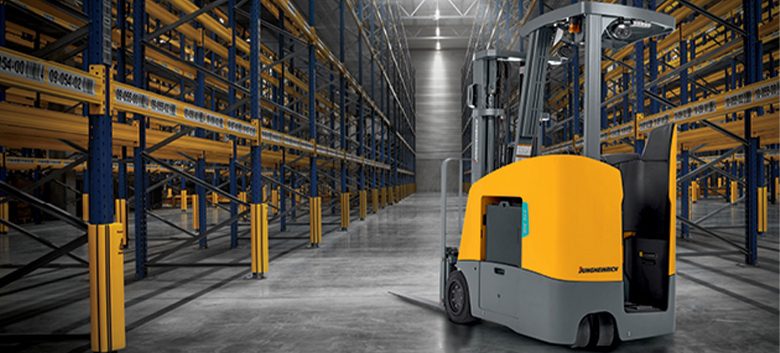 The ETG 214-318 series is designed to maximize performance and operator comfort when you need to load and unload trailers, shuttle goods or move loads in a confined space.
Watch Product Video
See the suspended floorboard, adjustable armrest and the 270° of cushioning in the operator compartment that provides exceptional comfort throughout your entire shift.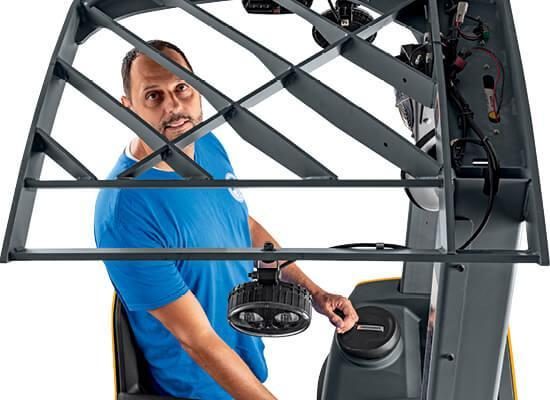 Productivity
Powerful 3-phase AC technology built into the stand up forklift's drive control, hydraulic and steering systems.

Multi-functional control handle allows operator to work three functions simultaneously, increasing productivity.
Awareness
Dual operator presence pedals on the floorboard help to reduce risk by requiring the operator to be in the normal operating position to activate either travel and/or hydraulic functions.

Truck performance software can be adjusted to meet your specific drive and hydraulic performance needs or limits.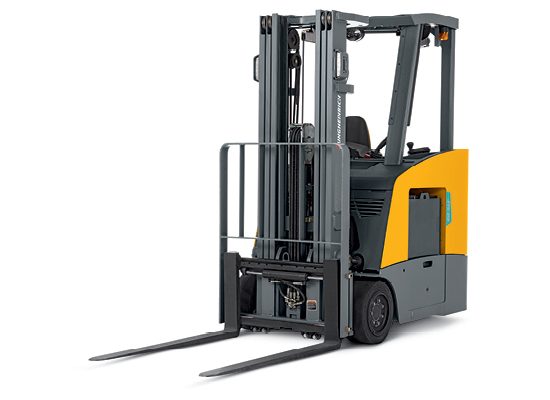 Energy Efficiency
These electric stand-up counterbalanced forklifts features AC motors. Motors feature an innovative design which utilizes less energy, while still maintaining exceptional performance.

AC control system optimizes energy efficiency and simplifies service due to advanced software & motor design.

Energy reclamation during braking helps extend the forklift's run time.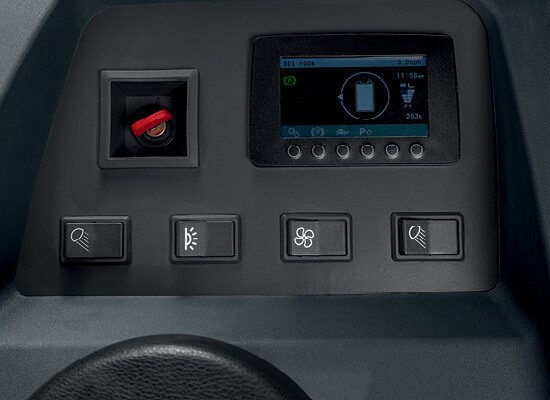 Ergonomics
Electric power steering allows the operator to maneuver the truck with very little effort.

Intuitive multi-functional control handle is state-of-the-art and allows operator to work three functions simultaneously.

The standard electrically controlled armrest can be adjusted up and down to fit a wide range of operator sizes. It is attached to the operators backrest so both the armrest and backrest padding are adjusted together.

The sidestance provides generous knee, back and elbow rest padding as well as an ergonomic location for the controls.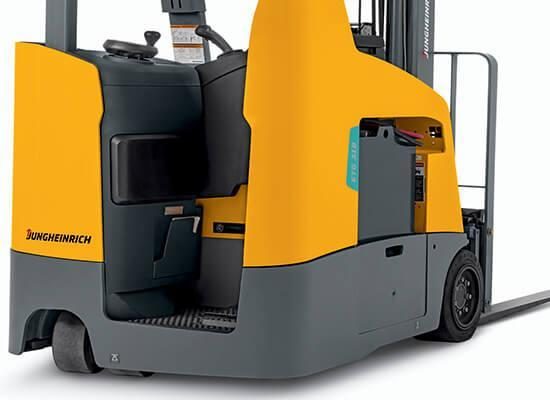 Total Cost Of Ownership
The easy access to the service compartment doesn't require special tools which makes easier for the technicians to service the truck. This will help to reduce the time they need to spend keeping the costs down.

Hall effect sensors in the control handle are resistant to contamination, helping to increase component life.

Maintenance and routine service is made easier with industry-leading truck software, which provides Jungheinrich technicians easy access to monitor the forklift's functions and parameters.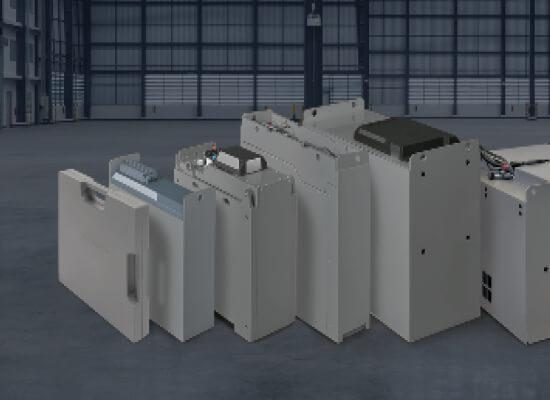 Lithium-ion Package Advantages
Fast charging with no need for battery exchanges
Maintenance-free with no odors from gases or acidification
Longer service life compared to lead-acid batteries
Charging can be interrupted at anytime
5-year battery warranty included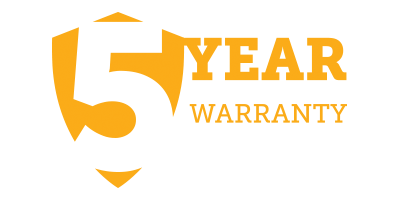 Exclusive 5-Year Powertrain Warranty
Expect more from Jungheinrich, the experts in warehouse products, like a 5-year / 10,000 hour powertrain warranty that outperforms others. Available on all Jungheinrich Class I and II products sold across the United States, Canada and Mexico, the coverage includes parts and labor on all forklift components. Rest easier knowing that we're here to help keep your fleet running – shift after shift – when you need it most.
| Model | Basic Capacity (lbs) | Maximum Fork Height | Length To Fork Face | Chassis Width (in) | Chassis Height (in) | Gross Weight (lbs) |
| --- | --- | --- | --- | --- | --- | --- |
| ETG 214 | 3,000 | 276 | 63 | 41 | 88 | 8,424 |
| ETG 216 | 3,400 | 276 | 65 | 41 | 88 | 8,424 |
| ETG 318 | 4,000 | 276 | 70 | 41 | 88 | 9,244 |