3,500-4,500 lbs. 36 Volt Electric Wide-Chassis Sit/Stand Pantograph Reach Truck
Model: ETR 420-ETR416d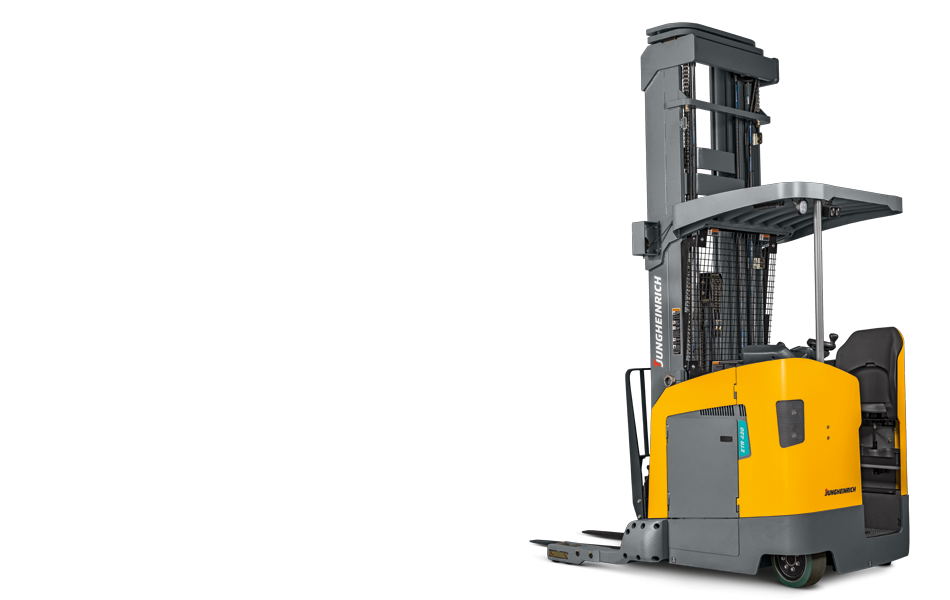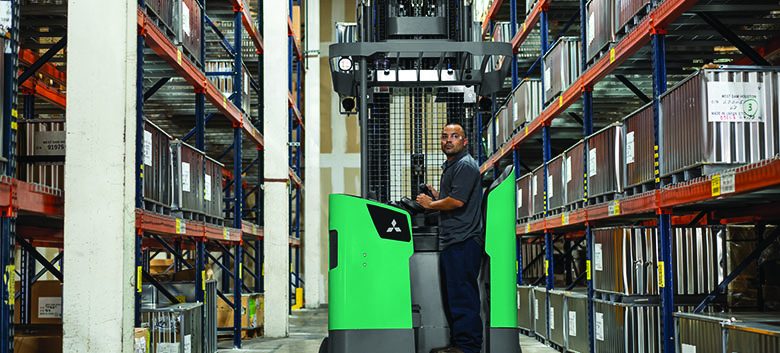 The ETR 420 single reach and ETR 416d deep reach trucks boast superior performance – increasing hourly throughput and lowering overall cost of ownership – while keeping operators comfortable and productive.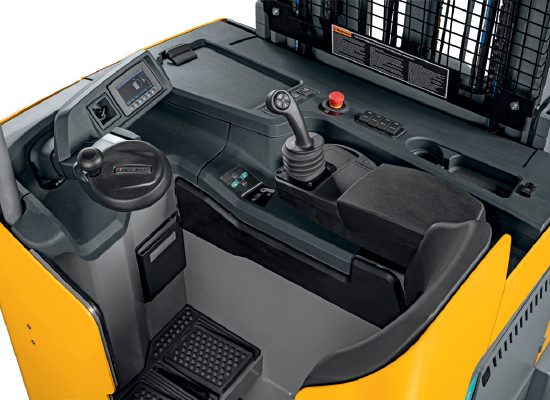 Productivity
• The efficient hydraulic system provides lifting speeds of up to 165 feet per minute, one of the fastest in the industry, allowing operators to move more product in less time.

• Sturdy and rigid mast stability along with the ProTrac® suspended articulating axle help reduce mast sway and increase operator confidence for increased productivity.

• Advanced 3-phase AC technology provides faster travel & lift speeds, higher torque, less energy consumption with less moving components, and longer run times.

• 1,000-hour service intervals help to ensure more run time and less maintenance for a better bottom line.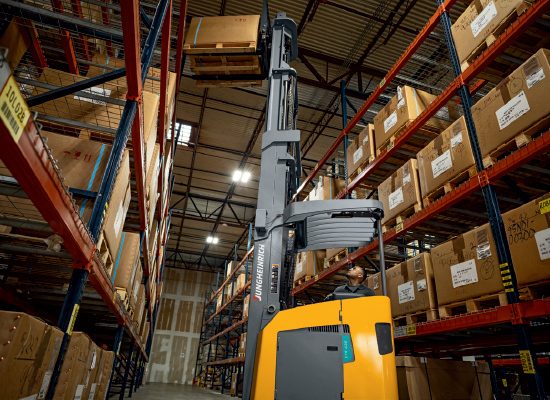 Awareness
• curveCONTROL automatically reduces travel speed when cornering and helps keep the truck and load stable and secure.

• Excellent visibility through the mast and overhead guard helps to keep operators aware of their surroundings for confident operation.

• Highly informative premium display panel and centralized accessory switches keep operators informed of all vital truck conditions at all times.

• Multifunction control handle with variable speed control, cushioned mast staging and a smooth pantograph help provide operators with intuitive control and comfort while minimizing risk of product damage.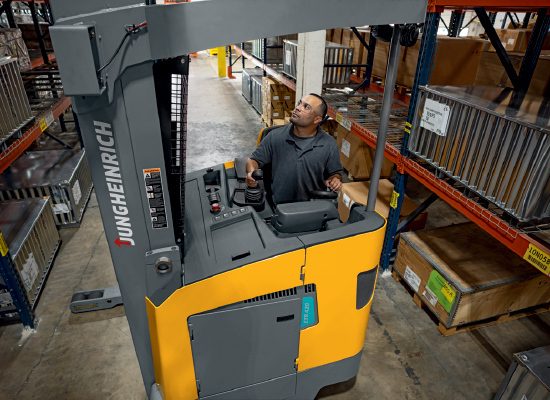 Energy Efficiency
• Advanced AC motor technology and exclusive Jungheinrich® vehicle software optimize performance while minimizing energy consumption.

• Advanced regenerative braking recovers energy when reversing or when the control handle is returned to a neutral position. This leads to fewer battery changes which ultimately helps to increase throughput and productivity.

• 2 Shifts / 1 Charge Guarantee® allows operators to run 2 shifts on a single charge – with no interim charging, no battery changing and no additional charging equipment required.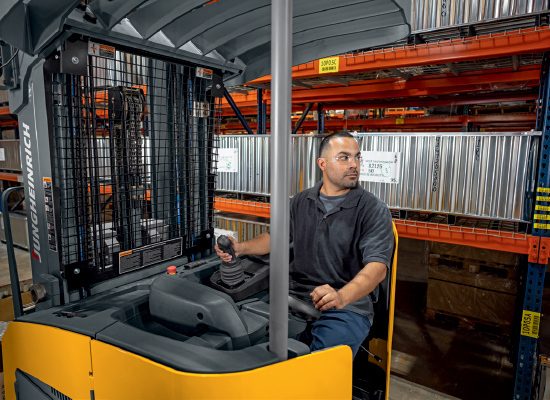 Ergonomics
• Standard fold-down seat allows for operational flexibility and sustained operator comfort.

• Adjustable steering, armrest and seat work together to provide exceptional comfort to a wide range of operator sizes.

• Optional ECHO Control Handle provides operational and maneuverability familiarity for operators who may be used to competitor-style control handles.

• The large cabin provides generous space and gives operators the option to choose to drive while standing or seated, allowing for sustained comfort throughout the shift.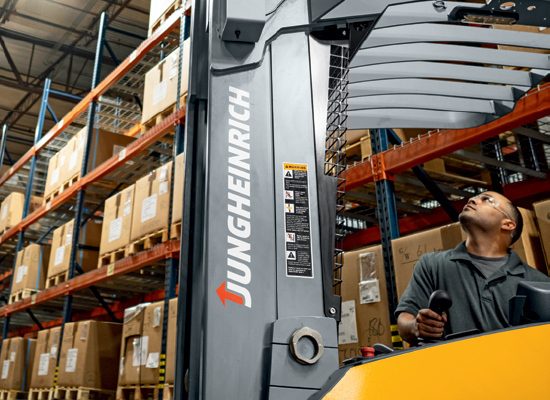 Total Cost Of Ownership
• Sealed controllers and connectors help protect the truck and allow for lower operating costs

• Proven components provide reliability and peace of mind

• All components work harmoniously to deliver optimized results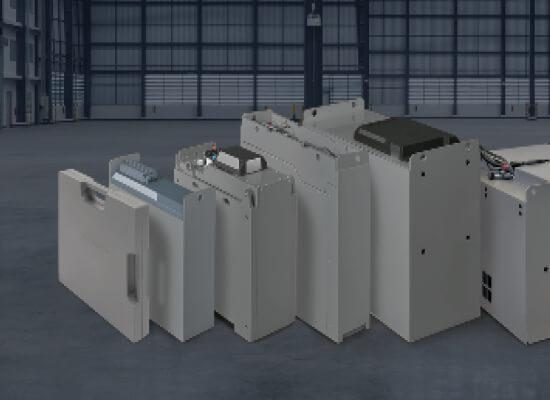 Lithium-ion Package Advantages
• Fast charging with no need for battery exchanges

• Maintenance-free with no odors from gases or acidification

• Longer service life compared to lead-acid batteries

• Charging can be interrupted at anytime

• 5-year battery warranty included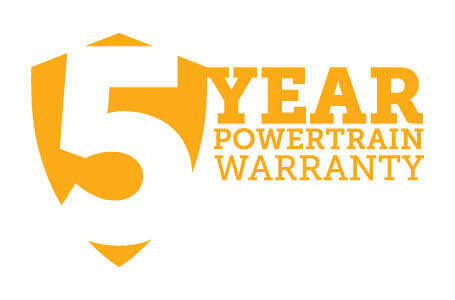 Exclusive 5-Year Powertrain Warranty
Expect more from Jungheinrich, the experts in warehouse products, like a 5-year / 10,000 hour powertrain warranty that outperforms others. Available on all Jungheinrich Class I and II products sold across the United States, Canada and Mexico, the coverage includes parts and labor on all forklift components. Rest easier knowing that we're here to help keep your fleet running – shift after shift – when you need it most.
| Model | Basic Capacity (lbs) | Maximum Fork Height | Length To Fork Face | Chassis Width (in) | Chassis Height (in) | Gross Weight (lbs) |
| --- | --- | --- | --- | --- | --- | --- |
| ETR 420 | 4,500 | 0 | 56 | 48 | 92.5 | 9,150 |
| ETR 416d | 3,500 | 0 | 63.3 | 48 | 92.5 | 9,350 |