4,500 - 6,500 lb. Capacity Electric Cushion Tire Forklifts
Model: EFG C23-C30L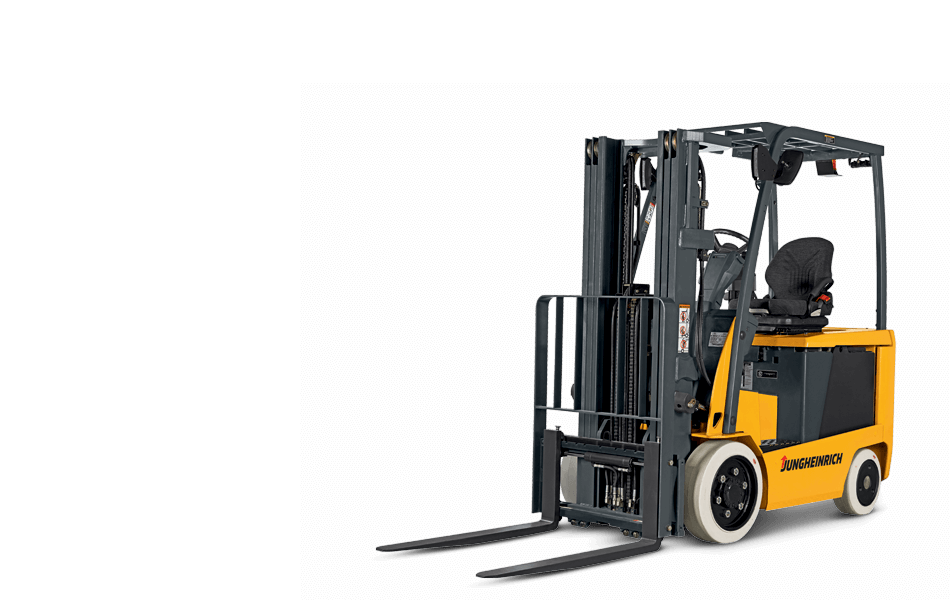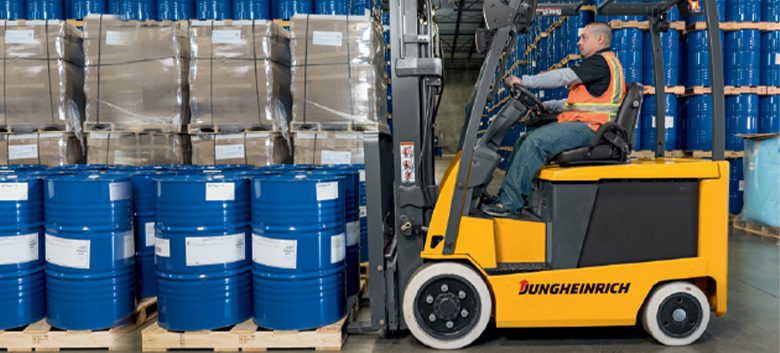 The 4,500 – 6,500 lb. capacity Jungheinrich® EFG C23-C30L models of sit-down electric counterbalanced lift trucks are an ideal material handling solution for a wide range of industrial applications.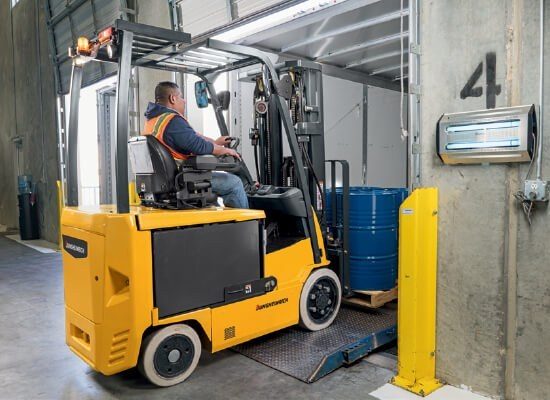 Productivity
Advanced Drive System - Rapid acceleration, smooth directional changes, precise speed control and handling are just a few advantages of the electric counterbalanced forklift's AC drive system. Performance features such as travel speed, acceleration rate and regenerative braking response can all be customized to your application for ultimate control.

All AC Hydraulic System - Jungheinrich's all AC hydraulic system provides smooth load handling and precise load placements. Hydraulic cushioning is built into the mast staging function to minimize unnecessary shocks to the truck and to the load.

Enhanced Hydrostatic Steering - Promotes more precise control during operations with minimal effort. The compact steering column design gives operators more room.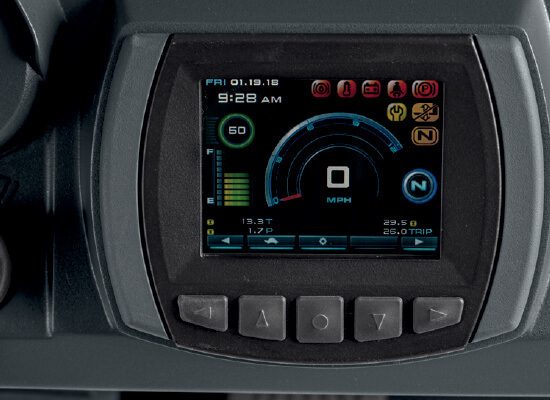 Awareness
Adaptable Performance Modes - optimize your forklift's performance and efficiency by selecting one of the 5 pre-programmed operating modes.

Operator Presence System - Activates when the operator does not fasten the seat belt during operation or leaves the normal operating position without activating the parking brake. Audible and visual indicators activate to help increase the operator awareness.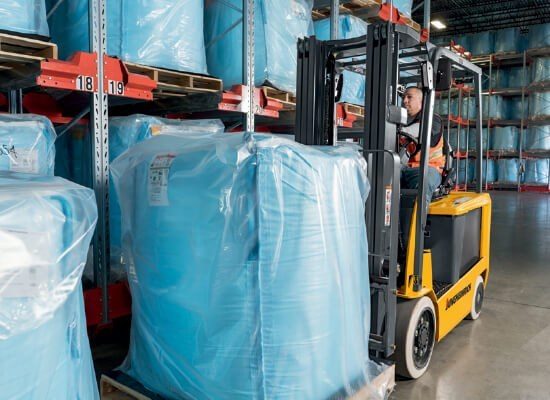 Energy Efficiency
Run Longer - The EFG C23-C30L sit-down counterbalanced lift trucks take your operation to a higher level, thanks to their excellent performance and energy efficient design. Run longer – up to 2 shifts on 1 battery charge in most applications.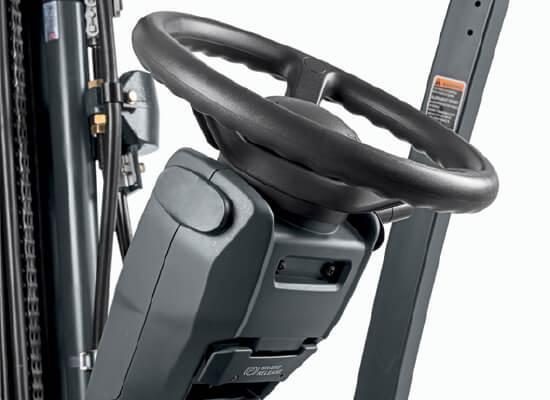 Ergonomics
Spacious Operator Compartment – A roomy compartment combined with superior comfort features helps boost operator efficiency and productivity.

Ergonomic, Adjustable Seat – The full-suspension vinyl seat can be easily adjusted to suit operators' unique preferences.

Optional Fingertip Controls – Boost your operator comfort and productivity by adding the optional fingertip controls – with an integrated horn button and directional control for added security.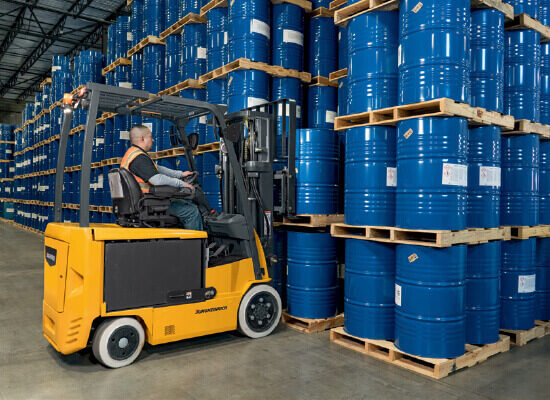 Total Cost Of Ownership
500-Hour Service Intervals – Deliver a lower overall cost of ownership and increased uptime.

Easy-To-Maintain - Reinforced side panels and easy-to-remove component covers simplifies maintenance and maximizes your uptime. 500-hour service intervals reduce maintenance costs and save time.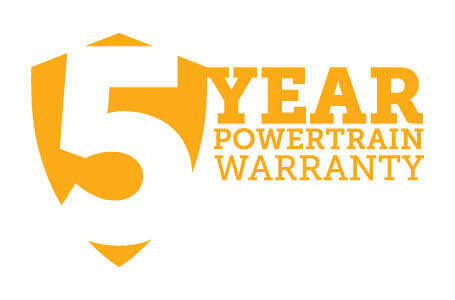 Exclusive 5-Year Powertrain Warranty
Expect more from Jungheinrich, the experts in warehouse products, like a 5-year / 10,000 hour powertrain warranty that outperforms others. Available on all Jungheinrich Class I and II products sold across the United States, Canada and Mexico, the coverage includes parts and labor on all forklift components. Rest easier knowing that we're here to help keep your fleet running – shift after shift – when you need it most.
| Model | Basic Capacity (lbs) | Maximum Fork Height | Length To Fork Face | Chassis Width (in) | Chassis Height (in) | Gross Weight (lbs) |
| --- | --- | --- | --- | --- | --- | --- |
| EFG C23 | 4,500 | 221 | 82 | 41.5 | 88 | 8,750 |
| EFG C25 | 5,000 | 221 | 82 | 41.5 | 88 | 9,100 |
| EFG C25E | 5,000 | 221 | 85.9 | 41.5 | 88 | 9,300 |
| EFG C25L | 5,500 | 221 | 85.9 | 43.5 | 88 | 9,650 |
| EFG C30 | 6,000 | 221 | 88 | 43.5 | 88 | 10,600 |
| EFG C30L | 6,500 | 221 | 88.8 | 43.5 | 88 | 11,050 |