6,000 & 8,000 lb. Capacity Electric End Rider Walkie Pallet Jack
Model: ECR 327/336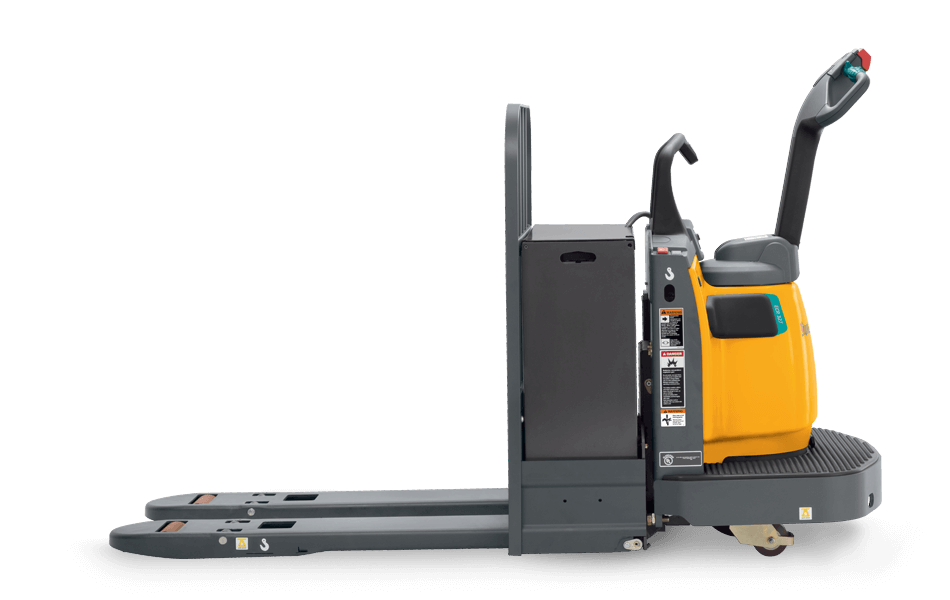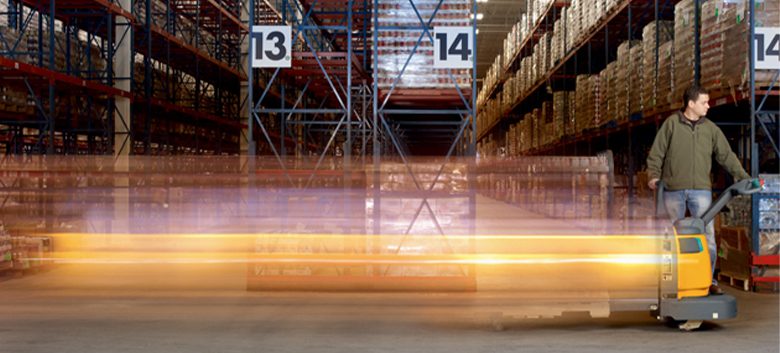 The 6,000 and 8,000 lb. series of walkie end riders provides top performance for transport, order picking and dock operations. Built for high throughput and moving heavy loads, the ECR series offers hour after hour of productive operation. The fastest end rider in the industry, achieving speeds up to 9.3 mph, the ECR delivers exceptional acceleration with its high output controller and optimal programming.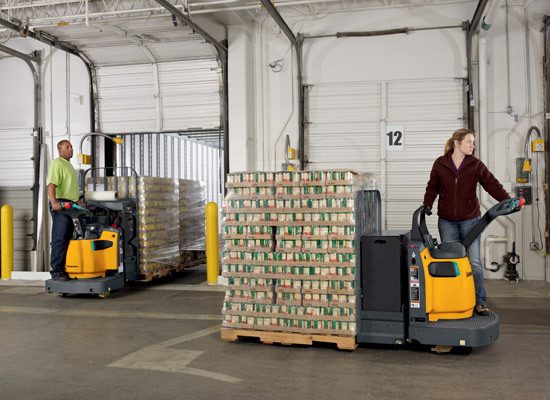 Productivity
Fastest truck in the industry – up to 9.3 mph.

The Jungheinrich® 3-phase AC motor and high-output AC controller deliver quick acceleration and smooth directional changes.

Superior performance and control on ramps and incline – the ECR holds firm.

Electric coast control and proprietary ProPick buttons allow the operator to advance the walkie rider pallet jack from picking position, which can eliminate 3-4 steps per pick.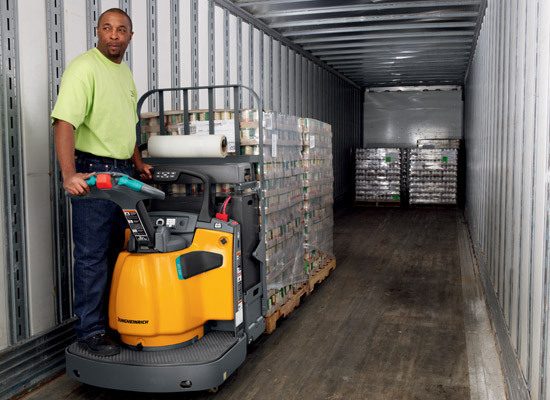 Awareness
"Smart" auto reverse button only operates when the truck is moving chassis first towards the operator.

Foot alcove allows operators to tuck their foot under the compartment cover, so it does not hang off the platform.

Optional ProTracLink stability casters help protect fragile loads from tipping during tight turns.

ProPick buttons for order picking – help protect product and racking by only advancing the walkie rider when the tiller is pointed in the straight forward direction.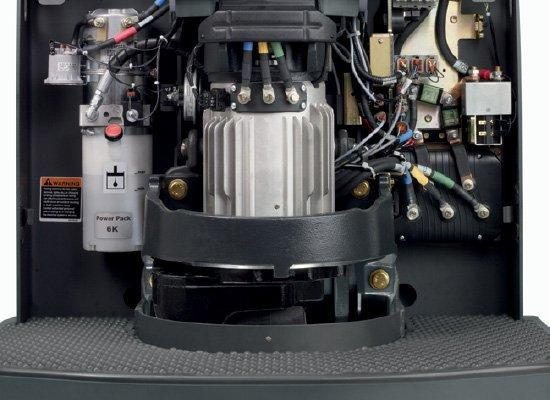 Energy Efficiency
Runs up to two shifts on one battery charge (depending on the application).

The lift truck's AC motor consumes less energy and features no parts to service for greater uptime and lower maintenance costs.

Equipped with regenerative braking, which captures energy from braking, coasting and plugging, and returns it back to the battery for greater run times.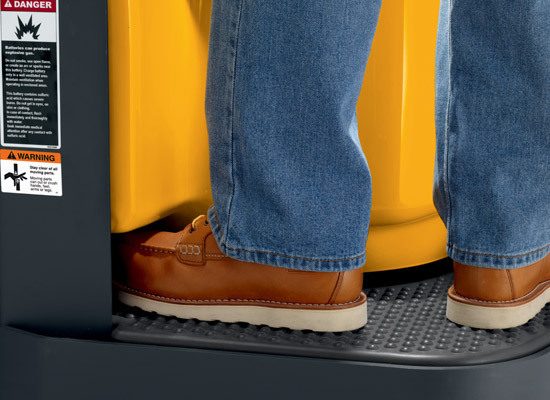 Ergonomics
The platform on the ECR is the largest in the industry and also has the thickest padding – for all-day comfort.

Comfortable, butterfly twist grip throttle promotes easy operation, even while wearing gloves.

Control buttons on both sides allow easy access from either side of the riding pallet jack platform.

Exclusive, optional suspended platform offers the highest degree of comfort over uneven floors and docks.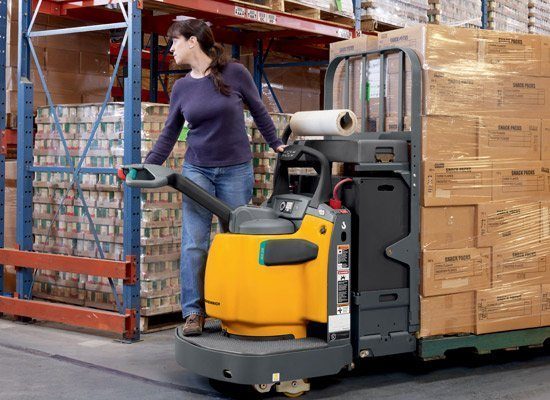 Total Cost Of Ownership
Thick, welded forks made to provide greater durability in tough applications.

Electrical components are sealed for greater longevity, helping keep out moisture or debris.
| Model | Basic Capacity (lbs) | Maximum Fork Height | Length To Fork Face | Chassis Width (in) | Chassis Height (in) | Gross Weight (lbs) |
| --- | --- | --- | --- | --- | --- | --- |
| ECR 327 | 6,000 | 8 | 90 | 35.8 | 8.7 | 2,730 |
| ECR 336 | 8,000 | 8 | 138 | 35.8 | 8.7 | 3,030 |