10,000 lb. Tow Tractor
Model: Tow Truck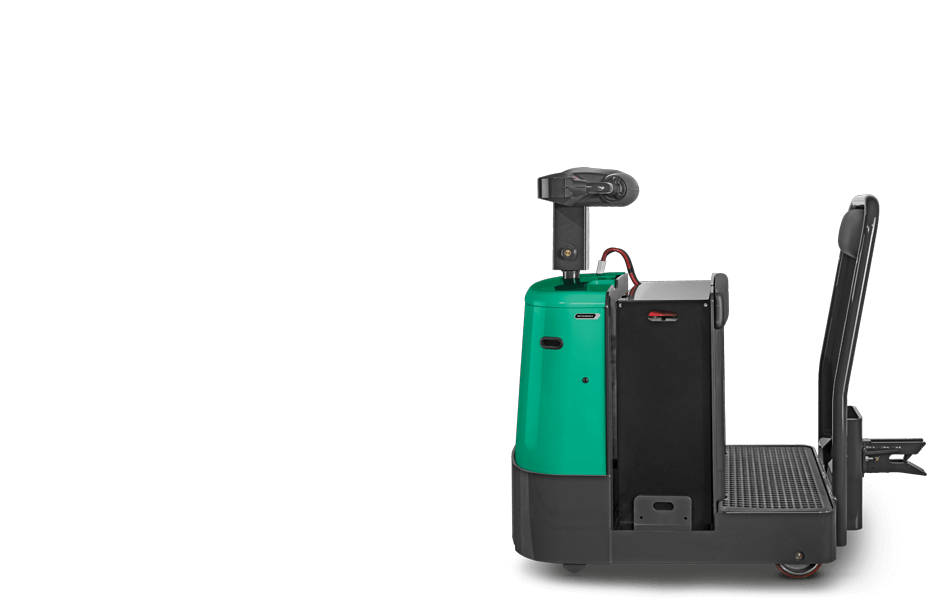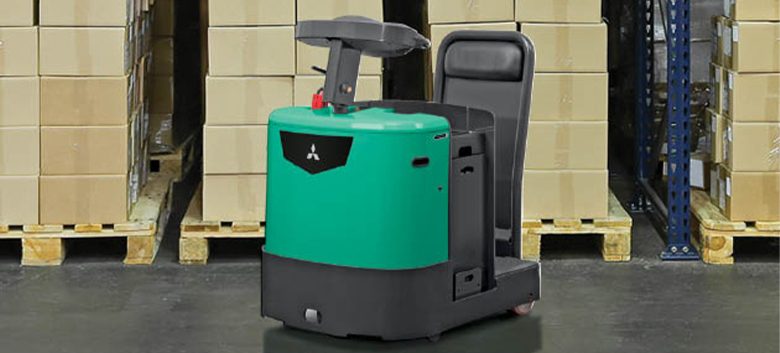 The PMT45M 10,000 lb. tow tractor is designed to keep your products moving and your business moving profitable.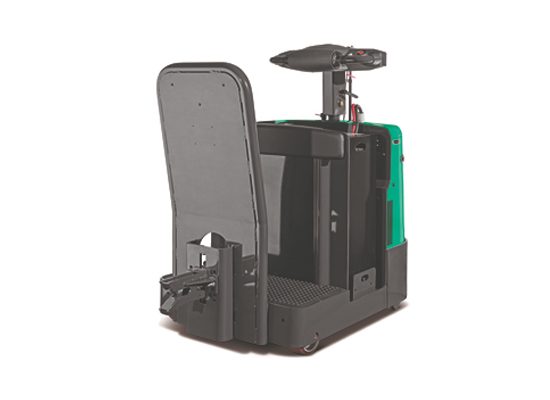 Productivity
The heavy-duty 3-phase AC motors provide the power to run longer on one charge by using less energy per cycle.
With excellent travel speeds and built-in assistance systems, operators can efficiently and confidently get the job done with ease, moving more product in less time.
The jog buttons on the steer head allow operators to advance the truck without having to get on and off continuously, increasing productivity while maintaining the operator fresh throughout the shift.
Twin picking steps with traction padding are ideal for low-level order picking while towing, increasing productivity and operational flexibility.
The automatic jaw coupler with foot release makes it fast and easy for operators to connect and disconnect loads.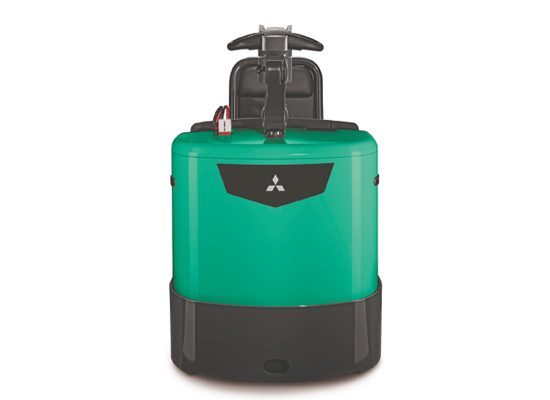 Maneuverability
A compact chassis design allows for precise maneuverability in tight spaces, where operators need it the most.
Short turning radius facilitates the maneuverability around the warehouse, benefitting operators of varying skill levels.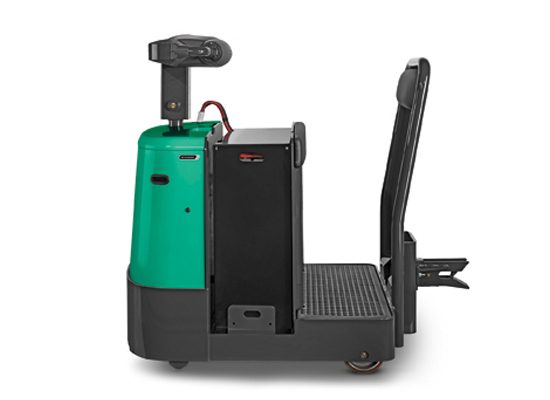 Intuitive
The T-style steer head and rotary thumb travel speed controls are easy to manage for intuitive and comfortable operation.
Easy to remove convenience tray option allows operators to store their work and personal belongings.
Optional couplers such as the "tow eye" and "pin & clevis" are also available.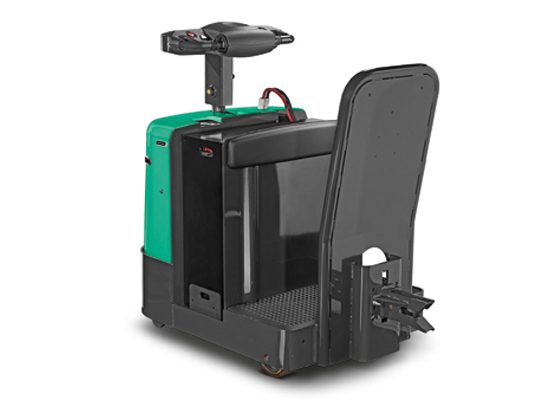 Awareness
Excellent all-around visibility helps grow operator confidence during operation.
These tow tractors provide maximized operator comfort and reduce fatigue with its padded front panel and padded operator backrest, along with cushioned standing platform.
Multifunction digital indicator (MDI) clearly communicates fault codes and other alerts to the operator.
Optional multifunctional LCD provides customized performance settings and visual representation of remaining battery charge, among other status conditions.
Optional travel alarm helps to increase pedestrian awareness for when truck is in the area.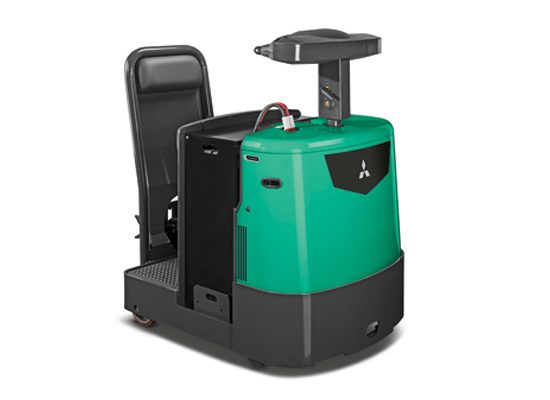 Total Cost of Ownership
Brushless 3-phase AC motors use fewer components and require less maintenance.
Two-bolt removal provides easy access to all major components.
The uniquely designed steer race and enclosed frame help keep major components free from any debris for less maintenance and longer life.
Heavy-duty front bumper helps to protect the truck, thus helping to protect your investment.
Thermal protection may slow or shut down the truck in case of high temperatures.
Reliable, field-proven components provide smooth and reliable performance for longer service life.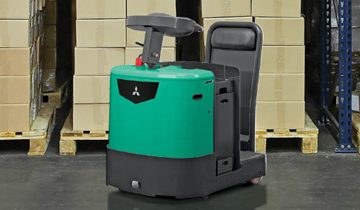 Product Spec Sheet- English
PMT45M Tow Tractor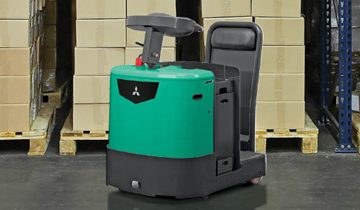 Product Spec Sheet- English
PMT45M Tow Tractor
| Model | Basic Capacity (lbs) | Maximum Fork Height | Length To Fork Face | Chassis Width (in) | Chassis Height (in) | Gross Weight (lbs) |
| --- | --- | --- | --- | --- | --- | --- |
| PMT45M | 10,000 | 0 | N/A | 35.1 | 55.7 | 1,195 |