6,000 - 8,000 LB. CAPACITY ELECTRIC WALKIE END RIDERS
Model: PWR30/PWR40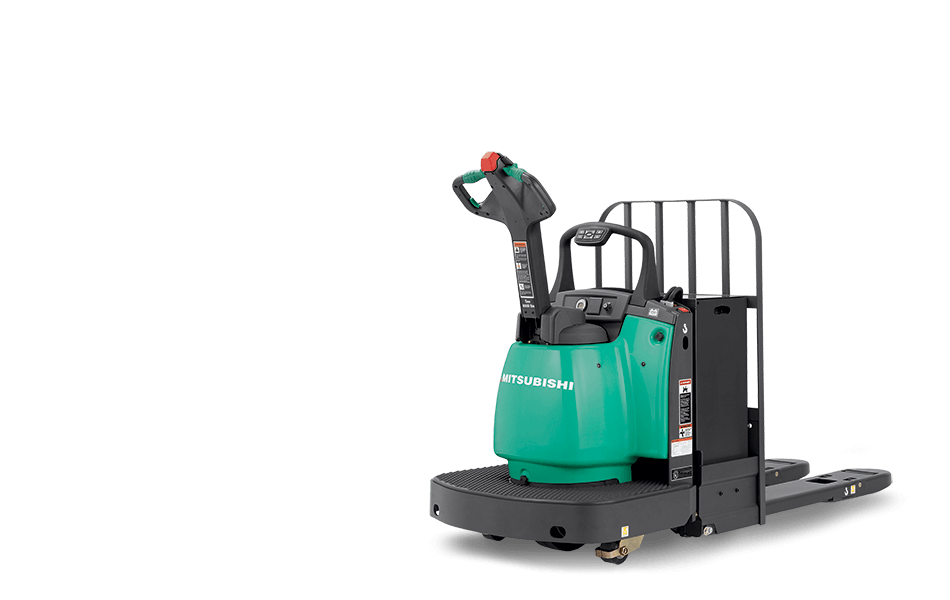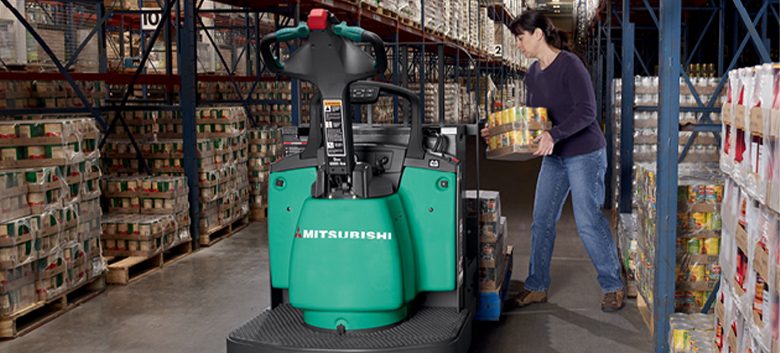 Versatility is key with the PWR30/PWR40, making it the prime solution for a wide variety of applications, including low-level order picking, long distance transporting and loading / unloading trailers. For ground-level jobs, its efficiency and travel speed of up to 9.3 mph are hard to match. The 6,000 lb. and 8,000 lb. walkie end-rider can be equipped with ergonomic features, such as a suspended operator platform – helping to take some of the stress out of long runs.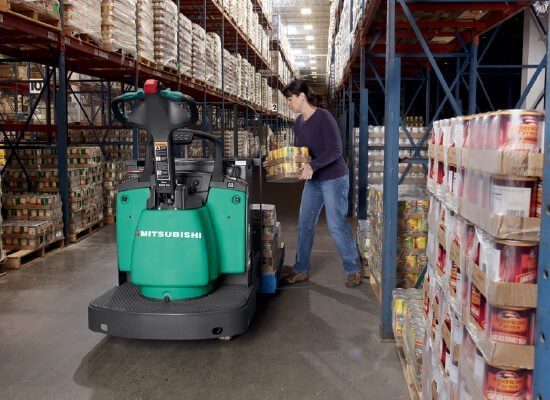 Productivity
Industry's Fastest End Rider Pallet Truck – Up to 9.3 mph.
Increased Power, Acceleration – Three-phase AC motor and high-output AC controller deliver greater power and quick acceleration.
Superior Performance And Control – Especially on ramps and inclines.
Extended Run Times – Means less downtime for charging and greater productivity.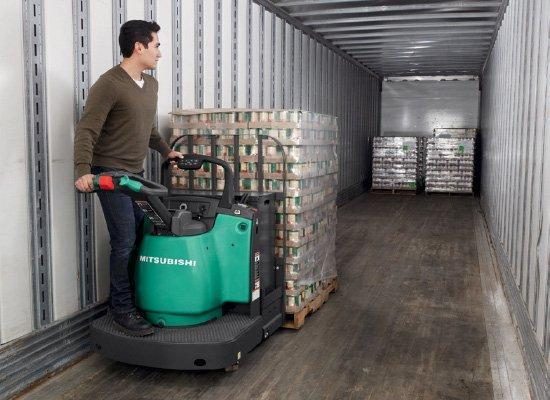 Awareness
"Smart" Auto Reverse Button – Only operates when the pallet truck is moving chassis first toward the end rider.
Optional Stability Casters – Help protect fragile loads from tipping during tight turns.

ProPick Buttons For Order Picking – Help protect product and racking by only advancing the rider pallet truck when the tiller is positioned in the straight forward position.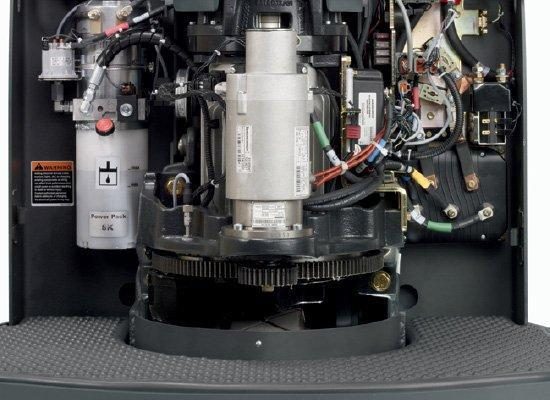 Energy Efficiency
Longer Run Times – Regenerative braking is activated when the forklift decelerates, changes directions or when the service brakes are applied and helps return energy to the battery, extending run times and service brake life.
Highly-Efficient AC Motor – Consumes less energy, leading to extended battery life and increased run times.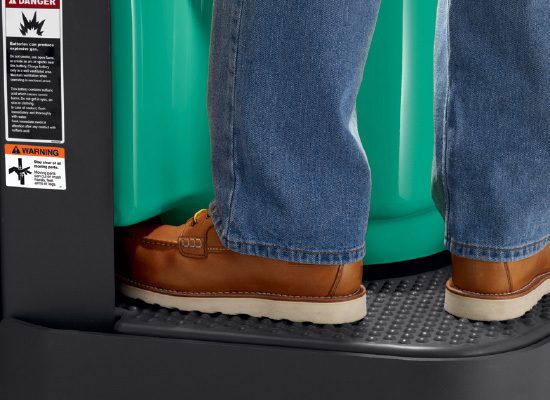 Ergonomics
Ergonomic Platform – The standing platform is the largest in the industry and also has the thickest padding – for all-day comfort.

Simple To Drive – Comfortable, butterfly twist grip throttle promotes easy operation, even while wearing gloves.

Easy Entry/Exit – Control buttons on both sides allow easy access to the end riderfrom either side of the platform.

Exclusive, Optional Suspended Platform – Offers the highest degree of comfort over uneven floors and docks.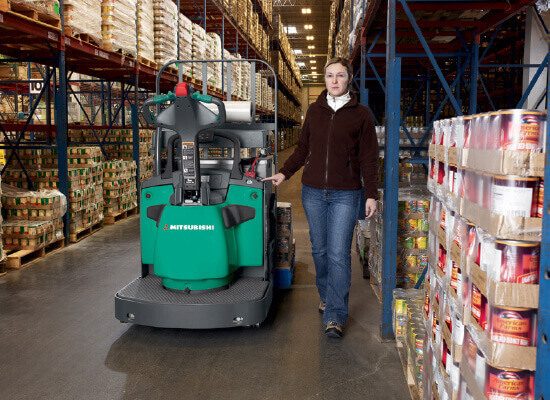 Total Cost Of Ownership
Less Wear – AC motors have no wearable components, like carbon brushes or contactors, to replace over time. With the thickest forks in the industry, the ECR is designed to withstand the toughest applications over time.

Added Protection – Sealed electrical components mean that dust and moisture cannot impact the rider pallet truck's performance.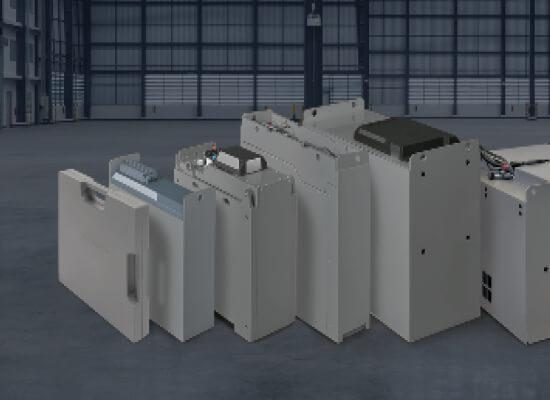 Lithium-Ion Battery Solutions
Lower Lifetime Cost
Lithium-ion batteries feature a lower cost of ownership than lead-acid batteries by eliminating excessive maintenance costs
Increase Productivity
Lithium-ion batteries can be charged to full capacity in a fraction of the time it takes to charge a lead-acid battery. Opportunity charging that can be interrupted at any time, prevents downtimes and ensures 24/7 truck usage.
Increase efficiency
The battery, vehicle and charger are all synchronized which allows for fast and efficient energy usage and charging capability.
| Model | Basic Capacity (lbs) | Maximum Fork Height | Length To Fork Face | Chassis Width (in) | Chassis Height (in) | Gross Weight (lbs) |
| --- | --- | --- | --- | --- | --- | --- |
| PWR30 | 6,000 | 203 | 42.3 | 35.8 | 58 | 2,730 |
| PWR40 | 8,000 | 203 | 42.5 | 35.8 | 58 | 3,030 |