Commercial Welding - Cleveland
Line-boring and welding repair for all your fabrication, repair and modification needs.
We employ certified welders and follow the industry's strongest safety practices. No concerns, just results.
We travel to all locations in Ohio, and Western PA. Call our Cleveland Service Department to schedule:
Cleveland: 216-749-6800

All Welding Types Covered
Towlift welders cover:
Line boring
Arc welding
Mig welding
Tig Welding
Schedule Service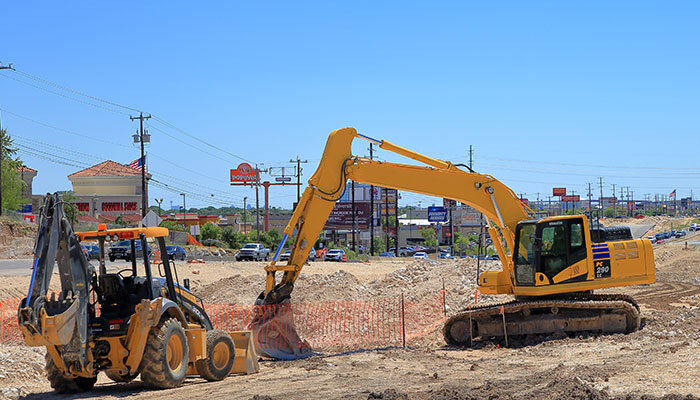 Line Boring - We'll Get Your Equipment Running Smooth Again!
Agriculture, industrial, construction and heavy equipment have many pivot points that allow the machine to move and rotate. Over time, the friction of the rods and pins wear the metal causing elongated holes. This results in rickety operation or total machine failure. We can correct this problem by welding and line boring new holes to your equipment's specification. If your machine has this problem, call Towlift's Service Department and we'll get your equipment running smoothly again!
See our work!
Here's examples of our line boring repair service.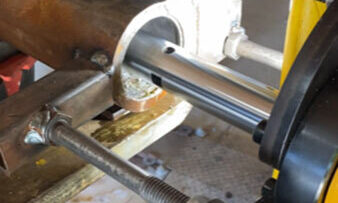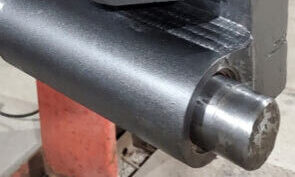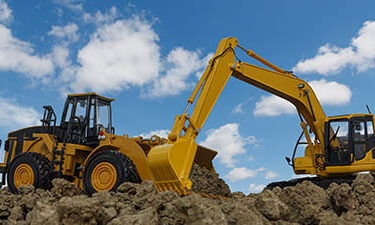 We do line boring repair on all types of heavy equipment including agriculture and construction equipment.
Why Come to Towlift for Welding Repair?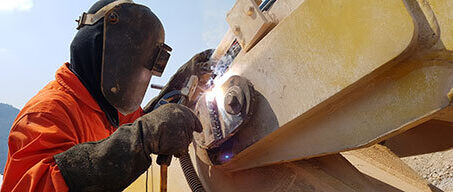 Equipment We Repair
We do line boring and welding to repair industrial and heavy equipment.
Forklifts/Lift Trucks
Bobcat Excavators
Construction Equipment
Industrial Machinery
Structural & Pressure Vessels
Industrial Rack & Shelving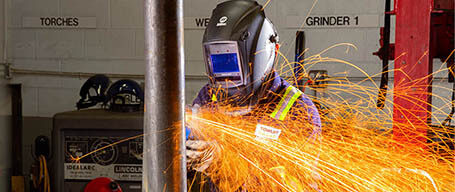 Certified Technicians
We hire certified welders to provide you with the quality you expect from Towlift. We are committed to safety in the workplace. Our welders follow best safety practices while working in your facility.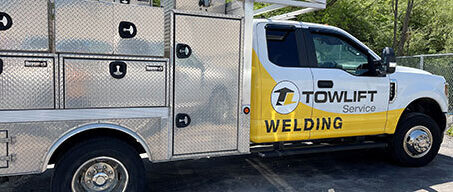 On-Site Welding
We come to you! Our welders cover a wide geographic area to service our customers at their location or job site. Call Towlift Service to schedule your welding repair needs.