Storage Solutions from Towlift Toledo
Industrial Racking & More!
Contact Towlift Toledo Warehouse Systems Department. We're your local source for industrial pallet racking, shelving, conveyors, mezzanines, safety equipment and more!
Contact your local racking and warehouse systems expert today!

Optimize your warehouse space!
We help businesses increase their warehouse storage capacity and improve material handling flow. Our design engineers can provide a full color CAD facility layout of your rack storage, and recommend the best type of racking and storage system for your business.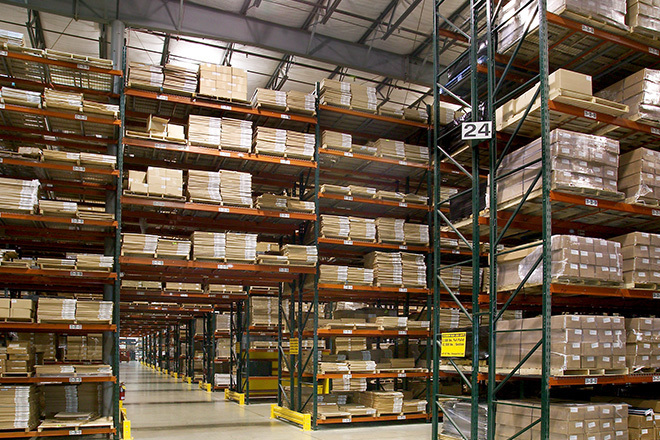 Industrial Racking
Whether you need to replace a just few bays of rack or need a complete warehouse design, no job is too big or small. We design and install commercial pallet rack including:
Selective Pallet Rack
Drive-In Rack / Drive-Thru Pallet Rack
Push-Back Pallet Rack
Cantilever Rack
Gravity Flow Rack
Multi-Level Pick Modules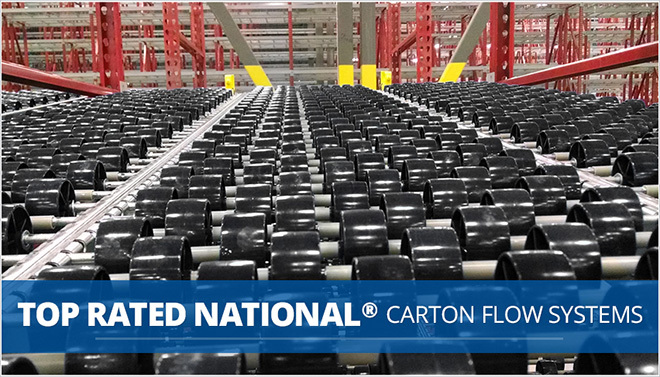 Carton Flow Systems
Carton flow systems use up to 50% less space and increase your order picking efficiency. These systems are flexible for different product types. We are the Greater Toledo area authorized dealer for several carton flow systems sales and installation.
Contact a Towlift Warehouse Systems Specialist for more information.
Warehouse Systems Photo Gallery
View photos of our racking, mezzanine, and conveyor installations.
See our work
Rack Inspection & Repair
Rack inspection is an important part of warehouse safety. Racks that are dented or bowed from forklift impact are a potential accident waiting to happen. We can replace quickly and safety and in most cases without having to unload your rack.
Contact a Towlift Warehouse Systems Specialist for rack repair.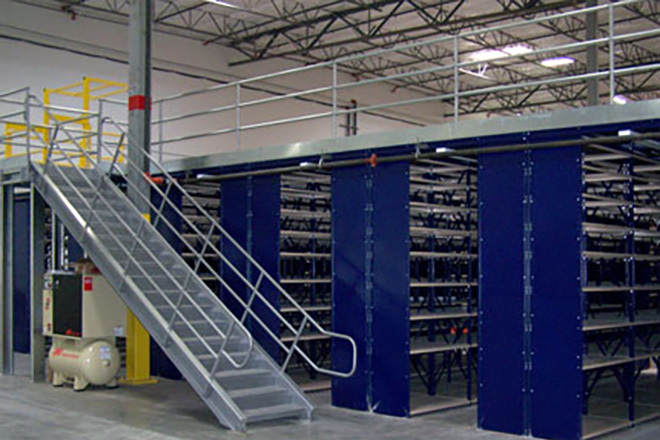 Mezzanines & Shelving
Make use of wasted space by adding a mezzanine with shelving. Each is custom designed for the products you need to store, available space and budget requirements. We work with quality mezzanine manufacturers and oversee your project from start to finish.
We also sell and install free-standing industrial grade shelving. Click here to see the types of industrial shelving we install.
Contact a Towlift Systems Specialist for more information on mezzanines.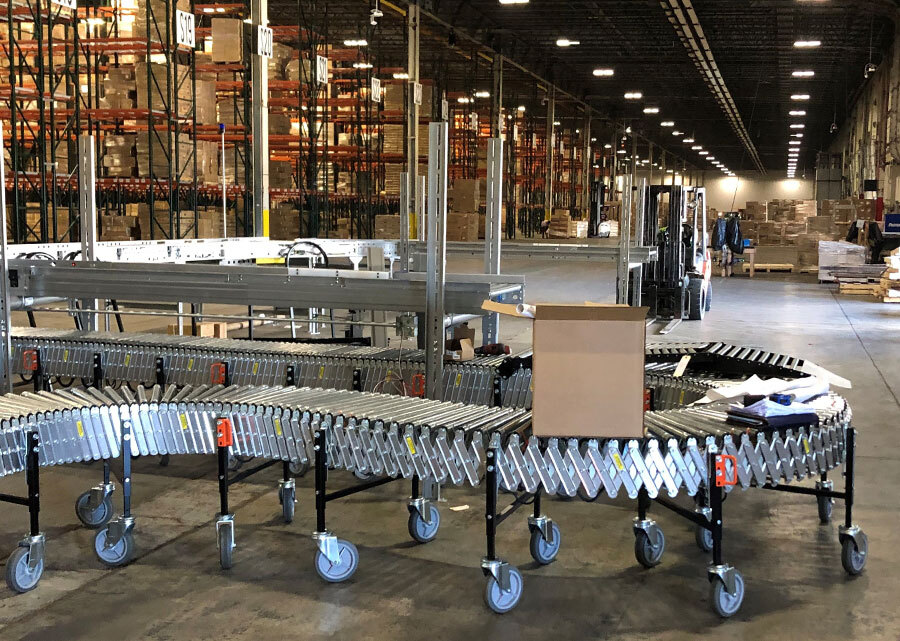 Conveyors
Automate and improve warehouse efficiency with conveyors. We install all type and sizes of conveyor systems. We will design a conveyor system that meets your requirements, facility and budget.
It's the dealer that makes the difference!
Contact your local Towlift Warehouse Systems expert today! Quality material handling and industrial supplies for all your needs
Towlift is your source for industrial equipment supplies. Source warehouse and safety products from our online catalog - boxes, bins, hand trucks, dock equipment, storage racks, safety supplies, and more.
The Online Catalog - Towlift